Nyakoris Rabbit Doll Download Game Free PC
ABOUT THIS GAME

Playing Rule Introduction
This is an RPG little game with micro terror to solve the riddles. The player will manipulate the maiden with cat's ears to avoid the countless obstacles, constantly explore in the room full of lethal traps and find the secret hidden in the depth of memory.
Game features
There are a lot of CG figures in this game and there are a great number of pixel animation to dynamically depict the protagonist's various action details.




The player will have opportunity to operate anyone of the characters in the story to excavate the truth from different perspectives.
Game duration and Number of endings
The game lasts around 2-3 hours, with 2 Bad Endings, 1 Normal Ending and 1 Ture Ending.
About Game Strategy
In the game, there are many built-in tools offering tips. The students who are not good at solving riddles can also avail it to pass.


For this cat eared girl, most important thing is eating and sleeping. One day when she woke up and she found that there are no one prepared dinner for her so that she had to embark on the road to find a partner.
But what she didn't think was that as time went on, a black secret was about to be revealed.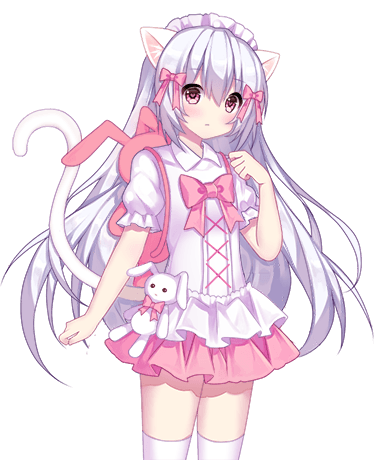 Nyarutoru
The strange girl with cat's ears and long tail seems to have no doubt about her body shape and her life background. She is selfish and indifferent in nature, afraid of being looked down upon, but she trusts and relies on Nyakori very much. She holds the same type rabbit doll with Nyakori, which is also her most important thing.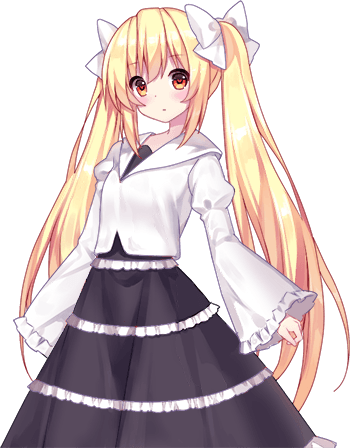 Nyakori
She is the girl who has blonde long hair and she likes to tie the hair up like two ponytails. She has a mature mind inconsistent with her appearance and age, reliable and steady. She has always treated Nyarutoru as a family member and called her "Sister"
Operation method
Action: Mouse
Confirmation/ investigation:Z/ENTER/SPACE
Cancel: X/ESC
Full screen mode:F4
Screenshot:F12
Note: This game does not rely on keyboard input, as long as using the touch device or handle can be a perfect experience.
SYSTEM REQUIREMENTS
MINIMUM:
OS: Microsoft® Windows® 7/8/8.1/10 (32bit/64bit)
Processor: Intel Core2 Duo or better
Memory: 2 GB RAM
Graphics: DirectX 9/OpenGL 4.1 capable GPU
Storage: 1 GB available space
Additional Notes: 1280×768 or better Display
RECOMMENDED:
Memory: 4 GB RAM
Graphics: OpenGL ES 2.0 hardware driver support required for WebGL acceleration. (AMD Catalyst 10.9, nVidia 358.50), iOS 8.0, Android 4.4.4*
Storage: 2 GB available space
How To Install Free Download Nyakori's Rabbit Doll
2. Then run

 the

"

.exe

"

and start to

 install the

 game

3. 

During the installation, 

then follow the instructions

4. 

The game starts to automatically

 download and install

.

5. 

Wait until the installation

 is complete

6. Then pop

 up with

 the download key

, and then activate the

 game

7. play it

!
Nyakori's Rabbit Doll game with its download link, crack, and serial keys are likewise given. Nyakori's Rabbit Doll PC game download from our website without any restrictions. Requirements for Nyakori's Rabbit Doll are additionally listed here. For information or any other complaint, please get in touch with us or read our policies. If our site material matches with others please contact us. Nyakori's Rabbit Doll features are discussed below. Designers of Nyakori's Rabbit Doll strive to make it a more proficient and playable game in World. Click on the download button to get started setup files install on PC.
Nyakoris Rabbit Doll Download Game Free PC